Magnolia Pharmacy Low Dose Naltrexone event October 21st
Low-Dose Naltrexone virtual presentation and book release by Author Linda Elsegood
View our live stream event for a compelling story of how Author of the LDN book, Linda Elsegood found life's new purpose from a safe and immune regulating medication, Low-Dose Naltrexone. Linda Elsegood will also be celebrating the release of her second book, "The LDN Book" Volume II.
Schedule
6:00-6:15pm Introductions and Announcements 
6:15pm-7pm Linda Elsegood speaks and questions 
7pm-7:15pm Sponsor videos/promotion and break 
7:15pm-7:45pm Steve with Magnolia Pharmacy speaks about LDN and compounding
7:45pm-8:00pm Questions and book release 
8pm- Adjourn 
 
Speakers
Linda Elsegood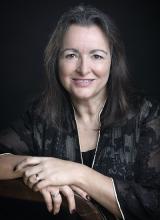 Linda is the founder of the LDN Research Trust, which was set up in the UK as a Registered Charity in 2004, and is the editor of The LDN Book. Diagnosed with MS in August of 2000, she started LDN therapy in December of 2003, and now has a better quality of life and hope for the future. Through the Trust, she has connected thousands of patients, doctors, and pharmacists around the world with information, articles, and patient stories about LDN.
Steven Hoffart, PharmD, FAAFM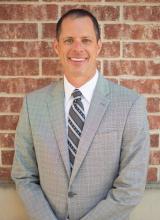 Steven Hoffart, is celebrating his 18th year as independent Pharmacy Owner of Magnolia Pharmacy. He also holds a board certification and fellowship through the American Academy of Anti-Aging (A4M).
Magnolia Pharmacy is a full-service hybrid pharmacy offering traditional retail medications, services, and compounding. Dr. Hoffart has helped local physicians treat over 1,200 patients on LDN since Oct. 2017.