Can LDN be taken while on transplant medications?
The LDN 2021 Conference Recordings Now Available with up to 29 CME Credits [More Details]
Medical Professionals Become an LDN Specialist [More Details]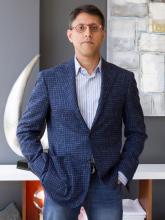 Dr Akbar Khan
Medicor Cancer Centres
That is an interesting question. I have a patient right now in UK in this exact situation.
Someone else already gave him the LDN and he was on it for a while by the time I consulted on his case.
He had no organ rejection at all.
I suggest to be cautious and start low with the LDN dose (1mg) and increase slowly while watching for rejection.
Be sure to inform the hepatologist so they are aware that the dose of anti-rejection drugs might need adjustment.