Can taking LDN increase cancer?
The LDN Conference 2021: 4th - 6th June 2021
Up to 29 CME Credits Available + Sponsor, Exhibitor and Advertiser Opportunities.  [More Details]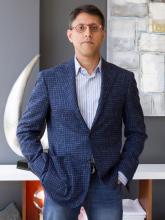 Akbar Khan, MD
Medicor Cancer Centres
There is no evidence that LDN might increase cancer growth. However LDN is a form of immune therapy and sometimes immune therapies can cause cancer markers to fluctuate while the immune system kills cancer cells. This can happen with PSA. Also, PSA is not a very reliable cancer marker. It can vary for other reasons. For example chronic prostatitis, a prolonged bike ride, instrumentation of the bladder, sexual activity etc.