Community Compounding Pharmacy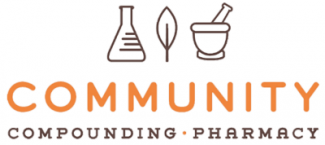 Contact Details
Website
Community Compounding Pharmacy - NOW OFFERING LOW DOSE NALTREXONE (LDN) IN TABLET FORM. The advantage of tablets is they allow patients flexibility in dosing as well as being a cost-effective option.
CCP is a compounding pharmacy with a focus on naturopathic and integrative medicine. As a leader in compounding in the Pacific Northwest, we work closely with doctors creating compounds for patients with GI disorders, MCAS, chronic sinusitis, autoimmune issues, chronic pain syndrome, and hormonal imbalances. We pride ourselves in offering the highest standard of customer service. You will always be able to speak with a pharmacist during business hours, whether it's about you or your patient's unique healthcare needs or questions regarding dosage form options. Patients will be notified within an hour when a new prescription is received and most of our prescriptions get shipped out within two business days.
Our LDN tablets and capsules contain organic microcrystalline cellulose. We also offer naltrexone in sublingual and topical formulations.
Community Compounding Pharmacy contracts with most insurance plans. We are licensed in over 14 states, where we can conveniently ship your patients' prescriptions.
If you would like more information about Community Compounding Pharmacy or any of the products we offer, please call us at (503) 303-7373 or check us out online at www.communitycmpd.com