The LDN 2021 Conference Recordings Now Available with up to 29 CME Credits [More Details]
Medical Professionals Become an LDN Specialist [More Details]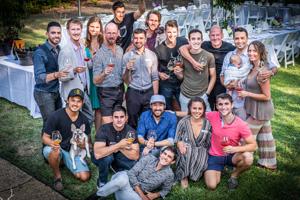 Contact Details
Special Offer for the LDN Research Trust a "Penny" Bottle of Wine!
To Claim your Penny Bottle of Wine  Click Here
Website
Dry Farm Wines is the world's only health-conscious and lab tested natural wine club!
Dry Farm Wines curates only the highest quality natural wines from small, organic family farms that meet our strict standard of health. Unlike today's commercialized and processed wines, this is real wine. Naturally grown, naturally made.
Because we're fanatical about our health and yours, we lab test every wine to ensure they meet our strict standards of purity. That means these wines are quantifiably clean, free of negative side effects, and friendly to every diet, including Paleo, Low-Carb, and Ketogenic. 
Just pure, artisanal, and deliciously clean.
Sugar-Free (< 1g/L)
Low Sulfites (< 75ppm)
Low Alcohol (< 12.5%)
Mycotoxin/Mold-Free
No Additives
Dry Farmed (No Irrigation)
Organic or Biodynamic
Old Vines (up to 100 yrs)
Hand Harvested
Wild Native Yeast
Small Batch Productions
Paleo-Friendly
Keto-Friendly
Low Carb-Friendly
Mouth Wateringly Delicious