How fast does Low Dose Naltrexone (LDN) work?
Visit our e-commerce website for Conferences, Webinars, Medical Membership, eBooks etc [More Details]
Medical Professionals Become an LDN Specialist [More Details]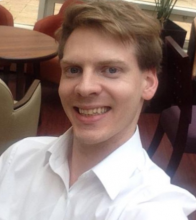 Gordon Adamson, Pharm Prescriber
Clinic 158
How fast does Low Dose Naltrexone (LDN) work?  
This is a very interesting question! My answer is slow and fast! We do have some patients that say they notice a positive change within hours to days, but the majority note that they start to see some benefit within weeks. We always encourage patients to stay on LDN for a number of months, over a year even, as we do see patients that religiously take the LDN and
feel little has happened but at, say 14 months, positive things weirdly started to happen. Most
of the patients who come to our clinic have already tried a number of clinical treatments and have suffered from their condition for a long period, so we always reassure patients to persevere.
For further Q&A's visit https://ldnresearchtrust.org/questions-and-answers