Is Low Dose Naltrexone (LDN) an antiinflammatory?  
Visit our e-commerce website for Conferences, Webinars, Medical Membership, eBooks etc [More Details]
Medical Professionals Become an LDN Specialist [More Details]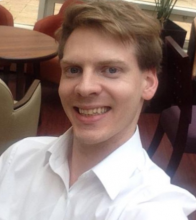 Gordon Adamson, Pharm Prescriber
Clinic 158
The answer to this is a positive Yes, but qualified by saying that it appears to be antiinflammatory, not in a conventional sense.
The majority of patients who come to our clinic have been suffering from a chronic condition for months or even years and have already tried a number of other conventional treatments. Part of their condition usually has inflammation as part of the disease process, so as LDN starts to work on their condition, the antiinflammatory aspects of LDN treatment become apparent.