The LDN Book 2 Launch October 14th Recording
Join Linda Elsegood, Dr. Sarah Zielsdorf MD, MS and Dr. Craig Batogowski, PharmD for The LDN Book 2 launch recording.
Check out the Links for Discounted Book in the US, UK and Europe
Schedule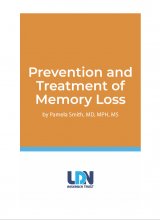 Just Launched!!
Prevention and Treatment of Memory Loss Kindle Edition (Search Amazon in your area)
By Dr Pamela Smith, MD, MPH, MS
Anyone who wants to help prevent memory loss should read it this eBook! Dr. Smith goes into great detail on each topic; it is clear and easy to understand. There are over 350 references so that you can do your own research.
Now available on Amazon in many countries around the world for $5.99 or £4.59. All royalties are given to the LDN Research Trust.
· Content
· Introduction
· Etiologies of Memory Loss Healthy Eating Program
· Good Sleep Hygiene
· Exercise
· Remove Toxins
· Infections
· Hormonal Balance
· Pregnenolone and Memory
· Sex Hormones
· Estrogen's Effects on Memory for Women
· Estrogen's Effects on Memory for Men
· Progesterone and Memory
· Testosterone and Memory
· DHEA and Memory
· Cortisol and Memory
· Insulin
· Thyroid Hormones and Memory
· Food Allergies
· Brain Nutrients
· Conclusion
Speakers
Linda Elsegood 
I have relapsing/remitting MS and was having attacks every 6 months; it took months for a relapse to recede, only to have another one start. In October 2003 I was told I had secondary progressive MS and there was nothing anyone could do to help me.
I decided to take matters into my own hands, and started LDN in December 2003. On my next check-up at the hospital in February 2004, I was told I didn't have secondary progressive MS, but was in fact still relapsing/remitting. LDN has helped me with fatigue, restless legs, bladder, bowel, burning legs, leg strength, tingling in feet, sleeping and 'fog in the head'. I now have a better quality of life and hope for the future.
I wanted everyone to hear about LDN as a treatment option.  I'm not saying it would work for everyone, but it is worth looking into. The LDN Research Trust became a UK registered charity in 2004 and has gone from strength to strength. 
 
Dr. Sarah Zielsdorf MD, MS 
Above all, health is not simply the absence of disease, but is living a life of passionate vitality. Dr. Sarah Zielsdorf attended Miami University (in Ohio—not Florida), where she received a BA in Microbiology, minors in molecular biology/religious studies, and a concentration in oboe performance. She earned an MS in Public Health, Microbiology, and Emerging Infectious Diseases from The George Washington University in Washington, DC, and her MD at Loyola University Chicago Stritch School of Medicine in Maywood, IL. Dr. Z completed her residency at Loyola University Medical Center and the Edward Hines Jr. VA Hospital.  She is an Institute for Functional Medicine Certified Practitioner and board-certified in Internal Medicine.  She is proud to serve patients worldwide, having quickly attained her reputation as both a skilled diagnostician and passionate teacher. Dr. Z serves as a medical and research advisor to the Low Dose Naltrexone Research Trust, with her team wrote the 2020 LDN Guides, and is an author featured in the LDN Book, Volume 2 (published October, 2020). She values the transformative power of the patient-physician relationship, and understands that every individual is biochemically and genetically unique. Dr. Zielsdorf refines her craft on a daily basis, learns from her patients, and is never satisfied with her knowledge base. She truly believes in the art of medicine, which keeps her relentlessly searching for answers.
Dr. Zielsdorf is the Owner and Medical Director of Motivated Medicine, an innovative consultative medical practice in the western suburbs of Chicago. www.motivatedmedicine.com
Dr. Craig Batogowski, PharmD 
Dr. Craig Batogowski, PharmD is a graduate of the University of Iowa Bachelor of Science in Biology and the Midwestern University Chicago College of Pharmacy.  He has worked as a compounding pharmacist at Mark Drugs in Roselle before opening and managing the Mark Drugs Northshore located in Deerfield since April of 2008.  Under the guidance of his mentor, Dr. Mark Mandel, PharmD, Craig has formulated and dispensed Low Dose Naltrexone preparations to thousands of human patients as well as dozens of veterinary patients over the last 12 years for conditions ranging from terminal cancer to Hashimoto's Thyroiditis.