LDN Book Launch Virtual Event October 15th

Start/End Time

10am - 5.30pm
Join Pharmacist Dr. Dan Zatarski, PharmD, RPh, Linda Elsegood, Dr. Debra Muth, ND, WHNP, APNP, BAAHP and Dr. Sarah Zielsdorf MD, MS for The LDN Book 2 launch.  Come learn incredible information on the uses of Low Dose Naltrexone as well as hear patient success stories and testimonials.  In addition, you will have the opportunity to ask your LDN questions online.  This event is ideal for both patients and healthcare providers alike. 
This novel anti-inflammatory treatment has been proven to be successful in treating a long list of inflammation-based disease states, and could be the missing piece in your wellness journey!
Whether you are new to LDN, or are simply looking for the latest information on this non-opioid treatment method, we are here to help YOU!
We are very excited and hope you will join us!
Schedule
10AM – 11:30AM – Dr. Dan Zatarski, PharmD, RPh - Low Dose Naltrexone Introduction and Patient Success Stories
12PM – 1:30PM – Linda Elsegood - Multiple Sclerosis, LDN, The LDN Research Trust and Me
2PM – 3:30PM – Dr. Debra Muth, ND, WHNP, APNP, BAAHP - Clinical Utility of LDN in Chronic Illness
4PM – 5:30PM – Dr. Sarah Zielsdorf, MD, MS - The Use of LDN in Chronic Pain.
Speakers
Dr. Dan Zatarski, PharmD, RPh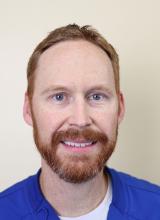 After graduating from the University of Madison with a Doctor of Pharmacy degree in 2003, Dan Zatarski had the opportunity to work for his father-in-law in an independent community pharmacy. This is where Dan really became exposed to prescription compounding and saw how this service is a great benefit to patients. Dan also began to develop his passion for wellness and tailoring nutritional supplement regimens for patients. In 2011 Dan became the pharmacist-in-charge at MD Custom Rx.  Since that time Dan has dedicated his career to the art and science of compounding. Dan thoroughly enjoys the strong relationships he has have built with providers and their patients. Working at MD Custom Rx, Dan sees firsthand the direct impact he has on patients' health with customized medications.

Linda Elsegood 
Linda Elsegood is the founder of the LDN Research Trust, which was set up in the UK as a Registered Charity in 2004, and is the editor of The LDN Book Volumes 1 and 2. Diagnosed with MS in August of 2000, she started LDN therapy in December of 2003, and now has a better quality of life and hope for the future. Through the Trust, she has connected thousands of patients, doctors, and pharmacists around the world with information, articles, and patient stories about LDN.

Dr. Debra Muth, ND, WHNP, APNP, BAAHP 
Debra Muth is a naturopathic doctor, Advanced Nurse Practitioner trained in multiple naturopathic medicines, including nutritional medicine, homeopathy, herbs, and body medicine. Trained as a Board Certified in Anti-aging and regenerative medicine. Dr. Muth has earned an international reputation as one of the leaders in functional medicine, sought out speaker, trainer and business coach. 
Dr. Sarah Zielsdorf, MD, MS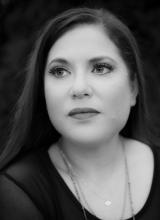 Above all, health is not simply the absence of disease, but is living a life of passionate vitality. Dr. Sarah Zielsdorf attended Miami University (in Ohio—not Florida), where she received a BA in Microbiology, minors in molecular biology/religious studies, and a concentration in oboe performance. She earned an MS in Public Health, Microbiology, and Emerging Infectious Diseases from The George Washington University in Washington, DC, and her MD at Loyola University Chicago Stritch School of Medicine in Maywood, IL. Dr. Z completed her residency at Loyola University Medical Center and the Edward Hines Jr. VA Hospital.  She is an Institute for Functional Medicine Certified Practitioner and board-certified in Internal Medicine.  She is proud to serve patients worldwide, having quickly attained her reputation as both a skilled diagnostician and passionate teacher. Dr. Z serves as a medical and research advisor to the Low Dose Naltrexone Research Trust, with her team wrote the 2020 LDN Guides, and is an author featured in the LDN Book, Volume 2 (published October, 2020). She values the transformative power of the patient-physician relationship, and understands that every individual is biochemically and genetically unique. Dr. Zielsdorf refines her craft on a daily basis, learns from her patients, and is never satisfied with her knowledge base. She truly believes in the art of medicine, which keeps her relentlessly searching for answers.
Dr. Zielsdorf is the Owner and Medical Director of Motivated Medicine, an innovative consultative medical practice in the western suburbs of Chicago.