LDN PNW Summit October 17th

Start/End Time

8:00am - 3pm
This LDN Summit is meant to be an educational opportunity for licensed health care providers.
The LDN PNW Regional Summit aims to connect health care providers with the latest research, applications, and dosing guidelines for Low Dose Naltrexone. This novel anti-inflammatory treatment has been proven to be successful in treating a long list of inflammation-based disease states, and could be the missing piece in your practice!
Whether you are new to prescribing LDN, or are simply looking for new and innovative ways to utilize this non-opioid treatment method, we are here to help YOU!
Schedule
Join us as we learn from physicians and researchers from around the world!
8 AM - Welcome & Introductions
Get to know your panel of LDN experts! We are here to help YOU as you learn about helping patients and expanding your practice with Low Dose Naltrexone.
8:15 AM - Linda Elsegood
Joining from England, Linda will be speaking on the release of the LDN Book: Volume 2. Linda founded the LDN Research Trust to help other patients like her find success with their treatments.
9 AM - David Yeazel
David has dedicated his career to LDN research, and staying up to date with the latest research coming out about LDN. 
10 AM - Break
Refill your coffee, dash to the restroom, or scroll through social media while you wait!
10:15 AM - Sarah Zielsdorf, MD, MS
"Just Try LDN": 6 years of insight from over 1,000 patients' use of Low Dose Naltrexone
Dr. Zielsdorf will discuss how she has expanded her practice and increased her patients' quality of life and success with using LDN in thyroid patients.
11:20 AM - Pam Smith, MD, MPH, MS
Dr. Pamela Smith will be sharing her expertise in using LDN to successfully preserve patient's memory and reduce neuroinflammation.
12:20 PM - Break
Refill your coffee, dash to the restroom, or scroll through social media while you wait!
12:35 PM - Asher Goldstein, MD
Joining us from Israel, Dr. Goldstein will be speaking on the use of LDN as a non-opioid anti-inflammatory treatment for chronic pain.
1:25 PM - Nat Jones, RPh, FAPC
Pharmacist Nat Jones will be sharing his knowledge about different dosage forms used with LDN treatments, as well as when to use and how to prescribe them.
2:25 PM - Closing, Q&A Panel
Join moderator Michelle Moser, RPh, FACA, FACVP and get your questions answered by our expert panelists.
Speakers
Linda Elsegood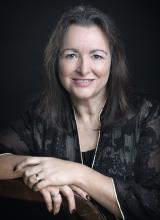 I have relapsing/remitting MS and was having attacks every 6 months; it took months for a relapse to recede, only to have another one start. In October 2003 I was told I had secondary progressive MS and there was nothing anyone could do to help me.
I decided to take matters into my own hands, and started LDN in December 2003. On my next check-up at the hospital in February 2004, I was told I didn't have secondary progressive MS, but was in fact still relapsing/remitting. LDN has helped me with fatigue, restless legs, bladder, bowel, burning legs, leg strength, tingling in feet, sleeping and 'fog in the head'. I now have a better quality of life and hope for the future.
I wanted everyone to hear about LDN as a treatment option.  I'm not saying it would work for everyone, but it is worth looking into. The LDN Research Trust became a UK registered charity in 2004 and has gone from strength to strength.
David Yeazel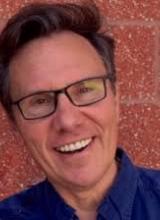 David is a nationally sought-after speaker for educating physicians, pharmacists and patients about the benefits of low-dose naltrexone (LDN). He has been a featured speaker for national associations of compounding pharmacists such as the Professional Compounding Centers of America (PCCA) lecturing about how best to use education to succeed in offering LDN. He has also spoken extensively on LDN to clinical practitioners throughout the country, from individual clinics to grand round presentations, summarizing the most recent LDN research and how best to help their patients.
Dr. Sarah J. Zielsdorf 
Above all, health is not simply the absence of disease, but is living a life of passionate vitality. Dr. Sarah Zielsdorf attended Miami University (in Ohio—not Florida), where she received a BA in Microbiology, minors in molecular biology/religious studies, and a concentration in oboe performance. She earned an MS in Public Health, Microbiology, and Emerging Infectious Diseases from The George Washington University in Washington, DC, and her MD at Loyola University Chicago Stritch School of Medicine in Maywood, IL. Dr. Z completed her residency at Loyola University Medical Center and the Edward Hines Jr. VA Hospital.  She is an Institute for Functional Medicine Certified Practitioner and board-certified in Internal Medicine.  She is proud to serve patients worldwide, having quickly attained her reputation as both a skilled diagnostician and passionate teacher. Dr. Z serves as a medical and research advisor to the Low Dose Naltrexone Research Trust, with her team wrote the 2020 LDN Guides, and is an author featured in the LDN Book, Volume 2 (published October, 2020). She values the transformative power of the patient-physician relationship, and understands that every individual is biochemically and genetically unique. Dr. Zielsdorf refines her craft on a daily basis, learns from her patients, and is never satisfied with her knowledge base. She truly believes in the art of medicine, which keeps her relentlessly searching for answers.
Dr. Zielsdorf is the Owner and Medical Director of Motivated Medicine, an innovative consultative medical practice in the western suburbs of Chicago. 
Pamela Wartian Smith, M.D., MPH, MS
Pamela Wartian Smith, M.D., MPH, MS spent her first twenty years of practice as an emergency room physician with the Detroit Medical Center and then 24 years as an Anti-Aging/Functional Medicine specialist.  She is a diplomat of the Board of the American Academy of Anti-Aging Physicians and is an internationally known speaker and author on the subject of Metabolic, Anti-Aging and Personalized Medicine. She also holds a Master's in Public Health Degree along with a Master's Degree in Metabolic and Nutritional Medicine. She has been featured on CNN, PBS, and many other television networks, has been interviewed in numerous consumer magazines, and has hosted two of her own radio shows. Dr. Smith was one of the featured physicians on the PBS series "The Embrace of Aging" as well as the on-line medical series "Awakening from Alzheimer's" and "Regain Your Brain". Dr. Pamela Smith is currently the Director of the Center for Personalized Medicine and the founder of The Fellowship in Anti-Aging, Regenerative, and Functional Medicine. Dr. Smith was recently the co-director of the Master's Program in Metabolic and Nutritional Medicine at the Morsani College of Medicine, University of South Florida. She is the author of the best-selling books, "HRT: The Answers," "Vitamins Hype or Hope," "Demystifying Weight Loss," "What You Must Know About Vitamins, Minerals, Herbs & More," "What You Must Know about Women's Hormones, "Why You Can't Lose Weight," "What You Must Know About Memory Loss and How You Can Stop It, "What You Must Know About Thyroid Disorders,"  and "What You Must Know About Allergy Relief," of which she is a co-author.  Her new book: What You Must Know About Vitamins, Minerals, Herbs, and So Much More was released this year. Her book: "What You Must Know About Autoimmune Diseases," is scheduled to come out next summer. Dr. Smith's new television special will air this year on PBS and CNN. 
Asher Goldstein MD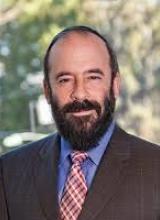 Asher Goldstein, MD, is a board-certified pain management physician at Overlook PAIN + Recovery in Hackensack, New Jersey, and Midtown Manhattan in New York City.
Dr. Goldstein graduated from SUNY Downstate in Brooklyn, New York. He then completed an internship in Internal Medicine at Maimonides Medical Center, and a Residency in Physical Medicine and Rehabilitation at the Mount Sinai Medical Center. Dr. Goldstein then completed a ACGME fellowship in Interventional Pain Medicine at the combined SUNY Downstate/Kings County Hospital, all in New York City. He holds Board certification in Pain Medicine, with the American Board of Anesthesia, and Physiatry, with the American Board of Physical Medicine and Rehabilitation.
Dr. Goldstein is the Chair of Pain Medicine at Holy Name Medical Center in Teaneck, New Jersey.
Dr. Goldstein and his staff take an individualized hands on approach. They are not afraid to bring an out of the box thinking to the treatment plans. We look at the whole patient, and not just their symptoms in order to determine the best care strategy possible.
Nat Jones, RPh, FAPC │ PCCA
Clinical Compounding Pharmacist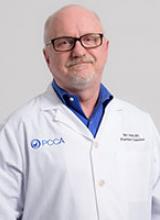 Nat graduated from the Virginia Commonwealth University, Medical College of Virginia's School of Pharmacy in 1979. In 2014, after 20 years of owning a compounding pharmacy in Virginia, he joined PCCA's Clinical Services team in Houston Texas. He is an international speaker, who for decades has given CE lectures at medical professional seminars and webinars on numerous topics, including: general compounding, wound care, pain management, nutrition, otolaryngology, women's health, sexual dysfunction, insulin resistance, hormone replacement therapy for men and women, neurotransmitter imbalance and dermatology. In 2010, Nat was awarded a full fellowship in the Alliance for Pharmacy Compounding. In 2016, Nat was appointed to and still serves on the Texas State Palliative Care Interdisciplinary Advisory Council.  Nat has published many articles in lay magazines along with articles and case studies in professional journals.