LDN South Virtual Conference - Oct 24th
Start/End Time

1pm - 5pm (EST)
Join us for the LDN South Conference which is part of The LDN Book Volume 2 Book Tour 
Schedule
1pm Introduction
Linda Elsegood -  LDN Research Trust Aims and Goals
2pm - Terry Wingo - LDN History and Overview
3pm - Dr. Monaco - Autoimmunity, The Gut, and LDN
4pm - Sebastian Denison, RPh, FAARM - NALTREXONE: Where To Go Now
5pm - Close
Speakers
1pm Introduction
Linda Elsegood -  LDN Research Trust Aims and Goals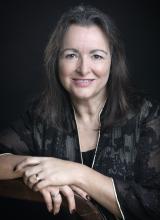 I have relapsing/remitting MS and was having attacks every 6 months; it took months for a relapse to recede, only to have another one start. In October 2003 I was told I had secondary progressive MS and there was nothing anyone could do to help me.
I decided to take matters into my own hands, and started LDN in December 2003. On my next check-up at the hospital in February 2004, I was told I didn't have secondary progressive MS, but was in fact still relapsing/remitting. LDN has helped me with fatigue, restless legs, bladder, bowel, burning legs, leg strength, tingling in feet, sleeping and 'fog in the head'. I now have a better quality of life and hope for the future.
I wanted everyone to hear about LDN as a treatment option.  I'm not saying it would work for everyone, but it is worth looking into. The LDN Research Trust became a UK registered charity in 2004 and has gone from strength to strength.
2pm - Terry Wingo - LDN History and Overview
Terry received his BS in Pharmacy from Auburn University in 1975.  He worked in independent community pharmacy for 10 years before moving to Madison in 1985 to start Madison Drugs.  By the mid 1990s, concerned with limitations of the disease management model, he began intentionally studying pharmacy compounding and nutritional therapy in order to integrate broader options for patient care.   Ultimately realizing that competence in these areas would require unwavering focus, he converted his practice to compounding and natural products only in January 2000.  Since that time he has completed many hundreds of hours of study on natural hormone therapies, nutritional therapies, and functional medicine approaches to health.  Active in multiple pharmacy organizations, Terry has been a speaker for pharmacist and patient groups for many years.
2.30pm - Dr Grana - LDN: The Holy Grail of Pharmaceuticals? 
Michelle Grana, D.O. is a second-generation osteopathic physician: her father, Arthur Grana, D.0., was an osteopathic general surgeon. Dr. Michelle Grana received her Bachelor's Degree from the University of Colorado - Boulder. She entered a liberal arts field, in which she was self-employed for many years. She returned to undergraduate school at Antelope Valley College in northern California, and graduated Summa cum Laude with an A.A. in Biological Science.
Despite being a generation older than virtually all of her classmates (and some of her professors) and her previous background in a non-scientific field, Dr. Grana was accepted into many medical schools and chose to attend one in northern California. She did her residency on the east coast, graduating in 2014. Dr. Grana moved to Huntsville, Alabama to care for her extremely ill mother, and initially accepted a job at a local hospital, taking over one of its primary care clinics. Her ultimate goal was to open a private practice in holistic medicine. In January of 2017 she launched her practice beginning with Osteopathic Manipulative Medicine (currently also known as Neuromusculoskeletal Medicine).
3pm - Dr. Monaco - Autoimmunity, The Gut, and LDN.  
Dr Monaco received his medical degree from Wake Forest University School of Medicine (Bowman Gray School of Medicine).  He completed a residency in Obstetrics & Gynecology and was in private practice for more than 25 years in Hartford, CT.  He completed an advanced Fellowship in Anti Aging, Functional and Metabolic Medicine in 2007 from the American Academy of Anti Aging Medicine (A4M) and opened the Monaco Center for Health & Healing in 2008.  In 2014, he relocated his practice to Nashville Tennessee and opened the Nashville Hormone & Integrative Medicine Center now located in Franklin, TN. 
He has lectured throughout the United States, Canada and the Middle East on Hormone restoration, adrenal and thyroid dysfunction, autoimmunity and intestinal dysfunction. He is a past Oral Board examiner and faculty member for A4M, teaching on Hormone restoration, Adrenal and Thyroid Dysfunction, autoimmunity and Hormones and Cardio-metabolic Disease.  He has been a speaker for A4M, ZRT laboratories, PCCA, Metagenics and Biotics Research. 
4pm - Sebastian Denison, RPh, FAARM - NALTREXONE: Where To Go Now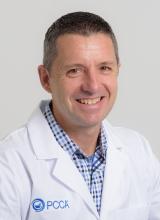 Sebastian received his Bachelor of Science in pharmacy at the University of British Columbia. He worked at Northmount Pharmacy in North Vancouver for 11 years, specializing in HRT, veterinary, pain and sports compounding. He also was the manager of Pharmacy Operations with the 2010 Vancouver Winter Olympic/Paralympic Games, and then the manager of the Whistler Olympic Village Polyclinic Pharmacy. In addition to his role as a PCCA clinical compounding pharmacist, Sebastian works with both the U.S. and Canadian CORE compounding training education teams and the pharmacy student education team. Sebastian also speaks at physician, pharmacist and other health care professional education symposiums and events. He has recently lectured for the American Academy of Anti-Aging Medicine on Nutrition and Pain, Pharmacy Compounding and Collaborative Practice, and Alternative Uses for Naltrexone. Sebastian is currently completing the Metabolic Medical Institute's Fellowship in Metabolic & Nutritional Medicine. PCCA Clinical Compounding Pharmacist