Norland Avenue Pharmacy Oct 29th
Start/End Time

7pm - 8.30pm
We are thrilled to be hosting this event to spread the word about Low Dose Naltrexone (LDN) and the new book! Please join Linda Elsegood, Dr. Gary Thomas, and Dr. Wayne Myers for the LDN Book Volume 2 launch. During this session you will learn how this safe, affordable medication works to address autoimmune and pain syndromes. You will also hear patient testimonials and information on dosing and side effects as well as have the opportunity to ask questions to the panel of speakers. This event is ideal for patients and practitioners alike. 
LDN has been proven to be successful in treating a long list of inflammation-based disease states and could be the missing tool from your toolbox as you work toward optimal health.
Schedule
7:00pm EST: Linda Elsegood
History & Aim of LDN Research Trust
Outline of The LDN Book Volume 2
Q&A
7:35pm EST: Dr. Gary Thomas
"Naltrexone, a Novel Tool in our Toolbox for Care of Patients with Autoimmune and Pain Syndromes"
Q&A
8:15pm EST: Dr. Wayne Myers
Patient Testimonials
Norland Avenue Pharmacy's LDN Experience
Choosing a Compounding Pharmacy
Q&A
 
Links
Speakers
Linda Elsegood
Editor, The LDN Book Volumes 1 & 2, Founder, LDN Research Trust United Kingdom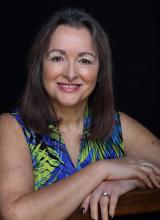 Linda Elsegood is the founder of the LDN Research Trust, which was set up in the UK as a Registered Charity in 2004, and is the editor of The LDN Book Volume 1 and 2. Diagnosed with MS in August of 2000, she started LDN therapy in December of 2003 and now has a better quality of life and hope for the future. Through the Trust, she has connected thousands of patients, doctors, and pharmacists, around the world with information, articles, and patient stories about LDN.
 
Wayne Myers, Pharm. D.
Owner, Norland Avenue Pharmacy LLC, Chambersburg, PA
Pharmacist Wayne Myers attended the University of Maryland School of Pharmacy where he received his degree. After graduation he worked at the Mount Washington Pediatric Hospital in Baltimore, MD, before moving back to his hometown of Chambersburg, PA, where he opened Norland Avenue Pharmacy in 2001. The pharmacy's mission is to glorify God by educating and providing the community with solutions that will improve quality of life. Wayne has shown his commitment to the community's health by opening the area's first compounding lab and by offering regular health-related seminars and webinars. Dr. Myers first learned of LDN through a seminar he attended. Since then, after much research, the pharmacy has been educating the community to bring this solution to south central Pennsylvania and beyond. Wayne has even started taking LDN himself to treat Reynaud's disease.  
 
Gary Thomas, M.D, MBA
Associate Professor of Neurology, Director of the Penn State Health Comprehensive MS Center Hershey, PA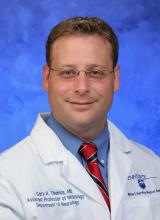 Gary is a fellowship trained, board certified neurologist who has been caring for Multiple Sclerosis patients for more than 14 years. As Director of the Penn State Comprehensive MS Center, Gary leads a team of three neurologists, a nurse practitioner, two MS nurse navigators, and a social worker that provides comprehensive care for more than 3,000 MS patients in the central Pennsylvania region. Gary is on the Board of Directors of the local MS Society Chapter and works with the Chapter on educational and outreach projects. As part of his practice Gary uses a variety of traditional FDA approved therapies as well as complementary off label strategies.  Naltrexone has been in use at the Penn State Center for more than 20 years.  Penn State has pioneered much of the basic science research related to Naltrexone and it's use.