Norland Avenue Pharmacy Oct 29th
Start/End Time

6pm - 7.30pm
Schedule
7:00-7:05            Welcome, introductions, announcements
7:05-7:35            Linda Elsegood presentation with Q&A
7:35-8:15            Dr. Gary Thomas presentation with Q&A
8:15-8:30            Dr. Wayne Myers (owner/pharmacist) presentation with Q&A
Links
Speakers
Linda Elsegood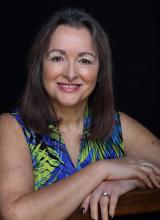 Linda Elsegood is the founder of the LDN Research Trust, which was set up in the UK as a Registered Charity in 2004, and is the editor of The LDN Book Volumes 1 and 2. Diagnosed with MS in August of 2000, she started LDN therapy in December of 2003, and now has a better quality of life and hope for the future. Through the Trust, she has connected thousands of patients, doctors, and pharmacists around the world with information, articles, and patient stories about LDN.
Wayne Myers, Pharm. D.
Wayne was born and raised in Chambersburg. He attended the University of Maryland School of Pharmacy where he received his degree and met his wife, Wendy. After graduation, Wayne worked at the Mount Washington Pediatric Hospital in Baltimore before moving back to Chambersburg and opening Norland Avenue Pharmacy in 2001. He loves educating the community about solutions that improve quality of life and spends his free time with his wife and four kids.
Gary Thomas, M.D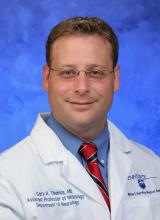 Gary graduated from Penn State College of Medicine and completed his internship, residency, and fellowship at the Milton S. Hershey Medical Center. He currently works for Penn State Health Neurology and specializes in headaches, epilepsy, and multiple sclerosis.