Link
www.koshlandpharm.com
Image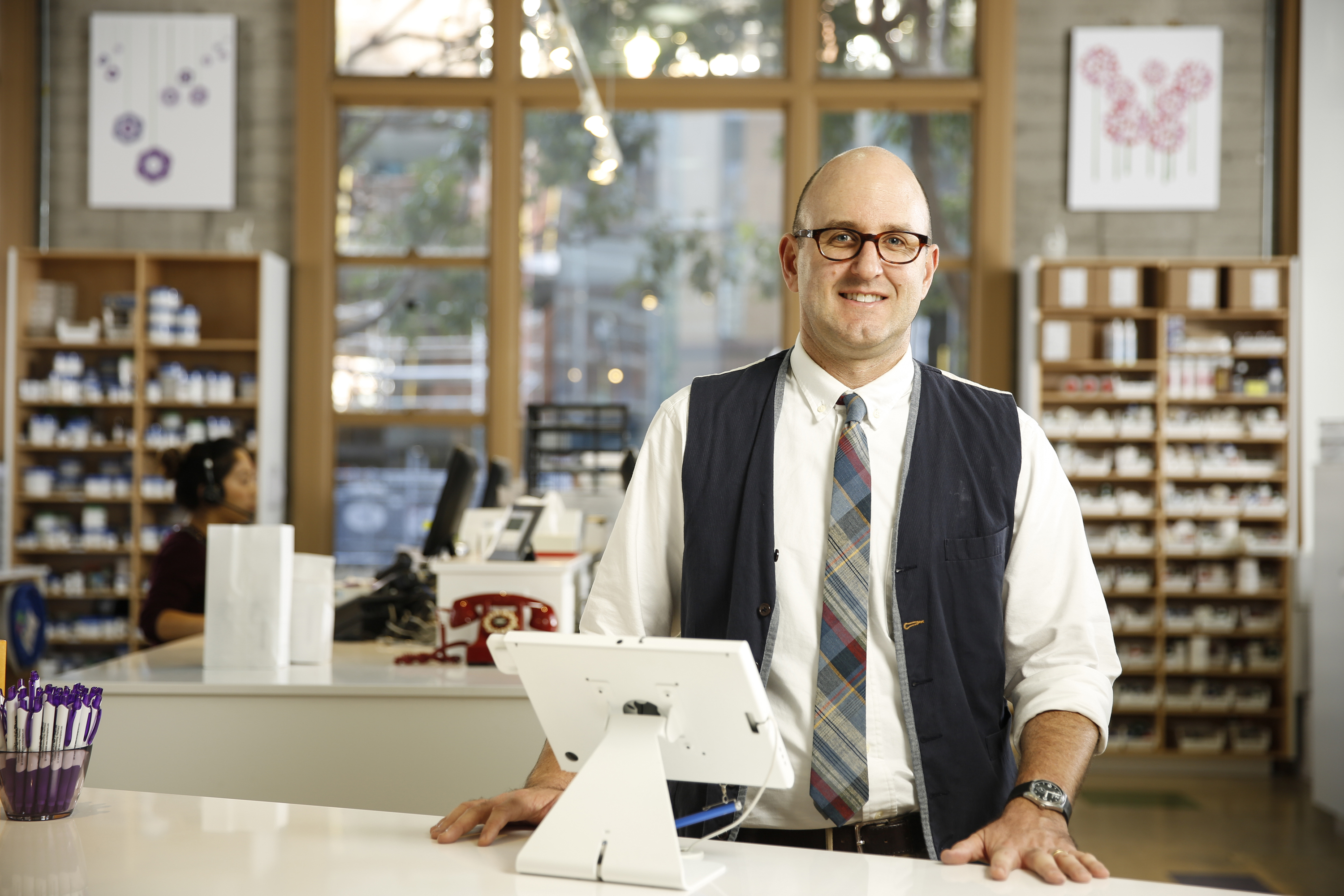 Body
Peter Koshland, PharmD, CEO and Head Pharmacist 
Peter Koshland, PharmD leads a dedicated team of healthcare professionals at Koshland Pharm and oversees pharmacy operations in order to support and health and healing of patients. In his twenty year career as a pharmacist, Peter has seen the profound impact high-quality compounded medicine can have on the lives of patients. Because of this, producing the absolute best patient outcomes is what drives his decisions as CEO of Koshland Pharm. When he is not in the pharmacy, Peter spends his time consulting with and educating doctors about the multiple applications of compounded medicine in their respective fields. 
Since its opening, Koshland Pharm and Peter have been recognized as leaders in the compounding pharmacy field. In 2010, Koshland Pharm became the first compounding pharmacy in San Francisco to earn voluntary accreditation from the Compounding Pharmacy Accreditation Board (PCAB), demonstrating its commitment to safety and quality.  In 2013 and 2014, Koshland Pharm was named as one of the 100 fastest growing Bay Area companies by the San Francisco Business Times. In 2013, the California Pharmacist Association and the Professional Compounding Centers of America awarded Peter the Innovative Pharmacist and Outstanding Young Compounding Pharmacist of the Year awards. Peter is also a sought-after speaker, giving presentations for organizations such as the California Naturopathic Doctors Association, One Medical Grand Rounds, and the National Academies of Sciences, Engineering, and Medicine.
Peter graduated from Georgetown University with a Chemistry major and Math minor and earned a PharmD from the University of California at San Francisco (UCSF) School of Pharmacy, where he currently serves as an Assistant Clinical Professor of Pharmacy.