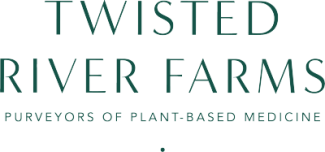 Contact Details
Website
Twisted River Farms - As an organic cultivator and purveyor of plant-based medicine Twisted River Farms is proud to be the exclusive trusted provider of plant-based medicine by the LDN Research Trust. Our Products deliver mono-medicinal benefits and have synergistic effects for patients using LDN therapy.
We take great pride in producing quality over quantity in everything we grow. We start by researching specific genetics and carefully manage the process to ensure our products are high-yield and organic.
The result is plant-based products that target specific needs such as inflammation, autoimmune disorders, neurologic conditions, mental health, addiction, and oncologic support. Research has shown when used with LDN these plant-based medicines can improve chemotherapy effectiveness before starting treatment!
Our commitment to quality started with our family's fight against childhood cancer. We grew products we could trust, and now we offer that same attention to the products we bring to our customers. Simply because we understand what it feels like to seek hope and find ways to heal.
Please visit us at twistedriverfarms.com/LDN and learn how to unleash the power of plant-based medicine for yourself or your patients' healthcare journeys.