What dosage of Low Dose Naltrexone (LDN) prevents cancer re occurrence?
The LDN 2021 Conference Recordings Now Available with up to 29 CME Credits [More Details]
Medical Professionals Become an LDN Specialist [More Details]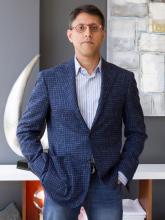 Dr Akbar Khan
Medicor Cancer Centres
We typically use 3 – 4.5mg per day for cancer recurrence prevention in adults. If 3mg is well-tolerated, we usually try 4.5mg. We initially prescribe Low Dose Naltrexone (LDN) at bedtime, but if there is pre-existing insomnia, then morning dosing is preferred (or natural sleep aid can be given along with LDN at bedtime). It makes sense to start lower and gradually increase the dose, for example, to start with 2mg and gradually increase to 4.5mg when LDN is given at bedtime. With morning dosing, LDN can be started at 3 or 4.5mg with no ramp up.