What side effects can you get with LDN? 
Visit our e-commerce website for Conferences, Webinars, Medical Membership, eBooks etc [More Details]
Medical Professionals Become an LDN Specialist [More Details]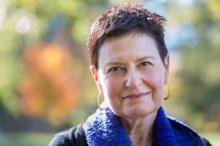 Judy Tsafrir MD
Patients report that sometimes LDN causes them to dream more vividly. Occasionally it can cause insomnia, in which case I switch to a morning dose rather than taking it before bed. Some patients report an increase in anxiety and increased sweating. Others report headaches. In general, these side effects are not common but those are the most common ones that I have seen.