Can Low Dose Naltrexone (LDN) Help With Difficulty Swallowing Post COVID?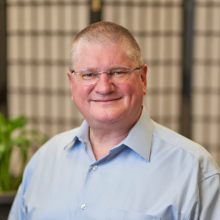 Dr Paula Anderson
Can Low Dose Naltrexone (LDN) Help With Difficulty Swallowing Post COVID?
A patient submitted this question:  I've had difficulty swallowing liquids and solids after COVID. Do you know of any reasons why or what I can do for it?  There can be a number of reasons for  dysphagia, swallowing difficulties, etc.
Some possibilities are neurological inflammation, as we heard with earlier variants people had issues with taste and  smell dysregulation. The muscles that you use for swallowing and the nervous system, immune and glandular connection that we use for getting enough saliva and modulating saliva and goes into swallowing has a big neurological component to it.  It is often neuroinflammatory, neuro dysregulation. There is the possibility that it might be mechanical, such as there isn't enough coordination with the swallowing muscles or not enough saliva to keep the food bolus.  It's all of these neurological things whether it's smell, loss or taste, loss or swallowing, they are treated very slowly. They don't recover quickly. If it has persisted for a long time and you haven't talked to a doctor about it it might be worth a referral just to have it looked at.  
It also could be a residual inflammatory situation that is affecting the nerves and the mechanics of swallowing. Things that would help the nervous system calm down over a long period of time are also going to be helpful here. Things such as helping to heal the inflammatory damage in the brain, Naltrexone is good there. We talked about curcumin and boswellia together, those are good there. Um and there's you know many other things there so that can be helpful.  Being very cautious and mindful of you know almost dialing back like we do with people after they get throat radiation, we have to retrain them to swallow.  You dial back to extremely tiny amounts of liquid or solid and make sure that you know it's moist enough and then work your way up so you're almost doing a neurological retraining, too.  If it is real persistent I would probably check in with a specialist.