Can Low Dose Naltrexone (LDN) Help Inner Vibrations/Tremors?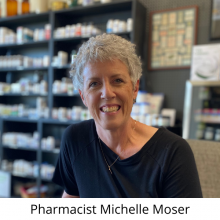 Pharmacist Michelle Moser
Can Low Dose Naltrexone (LDN) Help Inner Vibrations/Tremors?
The first question here is inner vibrations and LDN.  If you're talking about a mild tremor then yes, LDN has been used in Parkinson's as well as other situations to reduce inflammation around nerve bundles and it has been successful.  It would most likely be used in combination with other medications because LDN works so well with many other medications.  There are few drug interactions. So, yes, if you are referring to inner vibrations where you feel you have an inner tremor I don't see that there's any contraindications with that or any sensitivities.
You should start really low, a very low dose and slowly work out from there.  Do not do the traditional 1.5, 3 and 4.5.  You could start and .1 milligram.  You may even want to do that twice a day because we're finding, especially with the recent Research Trust seminar, we learned a lot about the various medication protocols that are out there and the traditional use of it once a day is being reserved for autoimmune issues.  
Watch for book number four because it's going to come out and it's going to be all about case studies.  For example, I had a plumber who had Parkinson's.  It was early onset.  He did very very well with his tremors when he started LDN. He only got to about 1.5 milligrams of LDN.  He took it twice a day and had very good success.