Does Low Dose Naltrexone (LDN) stop working?
Visit our e-commerce website for Conferences, Webinars, Medical Membership, eBooks etc [More Details]
Medical Professionals Become an LDN Specialist [More Details]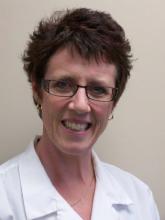 Pharmacist Michelle Moser
Makers Compounding Pharmacy
Low Dose Naltrexone (LDN) is not a medication that we build a tolerance to, but if it "feels" like it has stopped working, it is recommended with the prescriber's authorization, to stop LDN for 1-3 days and start at a lower dose.
In some situations, LDN may be stopped for a longer period of time, it again depends on the diagnosis.