Herbs and supplements to protect against COVID.
Visit our e-commerce website for Conferences, Webinars, Medical Membership, eBooks etc [More Details]
Medical Professionals Become an LDN Specialist [More Details]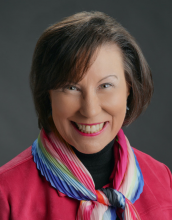 Dr Pamela Smith, LDN Specialist and Advisor to the LDN Research Trust
As an add-on to vaccination, can you recommend herbs or supplements for protecting against Covid; or fighting a breakthrough infection if you get one?
Absolutely everything that we looked at today. Prophylactically I do recommend the iodine nasal spray. I do recommend that the patient have perfect levels of Vitamin D. I do recommend that the patients are on a probiotic anyway, and then we can add to the rest of this.
A Question from the Low Dose Naltrexone (LDN) Q&A Webinar on COVID and Long Haulers, the 2-hour seminar is available along with an extensive 278 page PowerPoint PDF and a Treatment Protocol, https://www.ldnrtevents.com/collections/webinars-and-training-courses/p…
Dr Pamela Smith, LDN Specialist and Advisor to the LDN Research Trust