How Can You Support Mitochondria Working Better?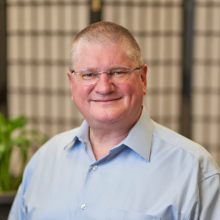 Dr Paul Anderson
How Can You Support Mitochondria Working Better? 
How would you approach getting mitochondria working better?  Mitochondria gets damaged easily and they heal slowly.  The first thing is they are very sensitive to toxins.  Anything you can do to depurate and detoxify your body is an ongoing thing to help.  Red light therapies are now being looked at and researched.  Going outside helps but also infrared pads.  You can get those fairly simply.  We have people that use those over their organs.  There's research on infrared pads, if your clinician thinks that's a good idea.  You have to supply them with substrate. They use a lot of alpha lipoic acid, which is a good thing, coenzyme Q10 is also good.  Those two are usually helpful.  Support that can be made by increasing nicotinamide activity.  Orally people can take a nicotinamide riboside which stimulates your NAD activity in your body or nicotinamide mononucleotide NMN.  We use that a lot.  Those things are more on the front end.  
Alpha lipoic acid, CoQ10 support the process of oxphos, detoxing removes the inhibition, depurating red light therapy helps all of it. NAD supports through nicotinemod robeside or NMN are often helpful.  Again all that stuff you should work with a healthcare provider just to make sure you really need it.  It works and that's what we do usually.