Visit our e-commerce website for Conferences, Webinars, Medical Membership, eBooks etc [More Details]
Medical Professionals Become an LDN Specialist [More Details]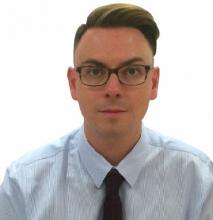 Pharmacist Stephen Dickson
Dickson Chemist
This is a very confusing topic - initially, most oncologists stopped LDN when starting PD1, as the overall immune effects were not very well elucidated.

As of the conference last year, there was broad consensus that LDN taken before PD1 appears to improve outcomes.

A similarly active molecule to LDN is being trialled exactly for this purpose - it's called IMM101. There was a presentation on this topic at last years conference by Professor Angus Dalgleish(a consultant oncologist). So we now have no issues with contraindications between PD1 and LDN as there appear to have been many people taking both without any detrimental effects - and potentially more positive outcomes.