LDN Pharmacists
Find an LDN compounding pharmacy in your area.
Visit our e-commerce website for Conferences, Webinars, Medical Membership, eBooks etc [More Details]
Medical Professionals Become an LDN Specialist [More Details]
Below you will find compounding pharmacies to fill your LDN prescription, and to answer your LDN-related questions.
---
LDN Marketplace
Visit and/or join our marketplace for LDN Prescribers, Pharmacists, Businesses etc that would be of benefit to you, take a look!
---
Telemed Consultations 
Telemed Consultations are a great way of obtaining an LDN prescription if you don't have a prescriber close by or are unable to travel very far.
---
Know a pharmacy not listed?
Fill in the form

HERE

We contact them before adding to our website.
Have your pharmacy listed:
See the variety of listings available with a donation membership -  Click Here
---
To find a pharmacy use the filters below.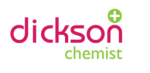 Dickson Chemist
---
Glasgow, Scotland
Dickson's Chemist - largest UK supplier of LDN, in liquid, drops, cream and 3mg and 4.5mg capsules. With nearly 15 years of experience, no one is better for advice and excellent service. Dickson's offers pharmacist consultation for safety and efficacy before applying to get a GP prescription.
LDN Specialists:
Pharmacist Stephen Dickson
Pharmacist Michael McCaughley

Roseway Labs
---
London, England
Roseway Labs - A popular compounding pharmacy making well-formulated LDN capsules and liquids, ranging from 0.5mg to 4.5mg per dose, specifically calibrated according to your needs. We accept private prescriptions and also offer a prescribing service. A friendly yet professional service.

Specialist Pharmacy
---
Dagenham, London
Specialist Pharmacy - We are leaders in customised medication with unrivalled expertise. We create LDN capsules in personalised doses from 0.5mg - 5mg and can compound other dosage forms upon request. Contact our experienced team of pharmacists for further advice.
NO RELIANCE ON INFORMATION
Please be aware that our Low Dose Naltrexone (LDN) Pharmacy List is provided for general information only. We do not, nor do we have the capability to, verify the accuracy of the information that pharmacists provide to us. We accept all information that pharmacists provide to us in good faith and place it on our Pharmacy List, which we make available to you on an as-is basis. The fact that the information has been placed on this list should not be taken to indicate that the LDN Research Trust has verified or validated it in any way. The LDN Research Trust does not endorse or recommend any of the pharmacists who appear on the Pharmacy List.
Accordingly, it is advised that you obtain professional or specialist advice including on, but not limited to, the qualifications, credentials and suitability of any pharmacist, before taking, or refraining from, any action on the basis of the content of the Pharmacy List.