Is Low Dose Naltrexone (LDN) helpful for  Lymphocytic Leukemia? 
Visit our e-commerce website for Conferences, Webinars, Medical Membership, eBooks etc [More Details]
Medical Professionals Become an LDN Specialist [More Details]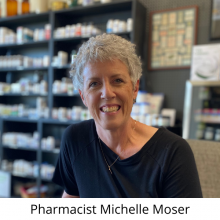 LDN Specialist Michelle Moser, Pharmacist 
Is Low Dose Naltrexone (LDN) helpful for  Lymphocytic Leukemia? 
Is LDN helpful for chronic lymphocytic leukemia? There was a paper published back in 2007 specifically on beta cell lymphomas and leukemias and cancers and Dr. Khan has spoken.  Doctor Akbar Khan, he's out of Toronto, Canada. He's spoken often on the use of Low Dose Naltrexone in a variety of cancer issues and  Dr. Dalgiesh has also expanded on using LDN in cancer treatments and they are not using it as a monotherapy. They are using it in conjunction with other therapies as well because again this is a multifactorial issue but it has been very helpful in not only reducing inflammation, reducing other symptoms, but we have seen that Low Dose Naltrexone does help to reduce tumor growth.  Although lymphocytic leukemia is not about tumors it's really about the changes in the cells that are going on. Specifically, in my professional opinion, I'm not really sure why we wouldn't at least try it.
Whether or not it's going to be a one-to-one cause-and-effect relationship in benefit I could see where reducing inflammation, of course, that's going to be a benefit.  Modulating the immune system, of course, it's going to be of benefit. But for this specific issue, I think it's worth a shot.  I always remember when Professor Dalgiesh, one of the very first times I saw him talk.  It was sort of a light bulb moment for me. He spoke about how cancer was an autoimmune disease, and it's so interesting that's always stuck with me, the way he described cancer as a disease was completely different from anything I'd ever heard from anybody before and it changed my complete outlook on it.  It's amazing some of these conferences are incredible.