Visit our e-commerce website for Conferences, Webinars, Medical Membership, eBooks etc [More Details]
Medical Professionals Become an LDN Specialist [More Details]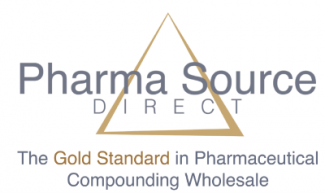 Contact Details
Pharma Source Direct
8591 Prairie Trail Dr #C-600
Englewood CO 80112
Phone: 303-997-5506
Fax: 720-242-6590
Email: Gold.Standard@pharmasd.com
Website
Pharma Source Direct – The Gold Standard in Pharmaceutical Compounding Wholesale.
Founded in 2021 with over 50 years of collective industry experience, a specialty in controlled substances and bulk chemical sourcing, Pharma Source Direct, Inc. came together to fill a void in the wholesale marketplace with one simple goal – provide the pharmaceutical compounding community with an alternative to cookie cutter wholesalers by offering our customers a truly customized buying experience. Whether you operate a traditional 503A Compounding Pharmacy or a 503B Outsourcing Facility, Pharma Source Direct is here to help.
The cornerstone of our company is Service – an unrivaled, personalized customer experience akin to that of which our compounding friends provide to their patients every day. The remainder of the Pharma Source Direct company foundation is comprised of Quality, Pricing, and Consistency. In addition to a strict adherence to the core concepts that make up our foundation, we at Pharma Source Direct aspire to become your trusted partner in business by continually delivering value, knowledge, and personal attention, with every touch.
Contact Pharma Source Direct today to discuss how we can elevate your wholesale experience to the next level.