Should You Take Low Dose Naltrexone (LDN) Before Surgery? 
Visit our e-commerce website for Conferences, Webinars, Medical Membership, eBooks etc [More Details]
Medical Professionals Become an LDN Specialist [More Details]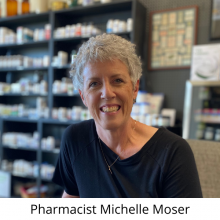 LDN Specialist Pharmacist Michelle Moser
Should You Take Low Dose Naltrexone (LDN) Before Surgery? 
If someone is scheduled for surgery, oral surgery or other physical surgery and someone's using Low Dose Naltrexone what do we do because usually during surgery narcotics or opiates are used and if Low Dose Naltrexone was recently taken we can actually block those receptors.  In other words if we have LDN on board and you add an opiate will LDN block the opiates use? You don't want to feel pain, we don't want that during surgery.  No, no.  Usually we recommend that people stop their Low Dose Naltrexone two to three days prior to that surgical event and then once they are no longer using oral pain medications then they can start up with their Low Dose Naltrexone.  
If you are on Low Dose Naltrexone and you have an emergency surgery, for example if you're in an accident and you break a leg you've got to have that surgically repaired.  If you have been taking Low Dose Naltrexone there are other pain medications that can be used during surgery to help stop the pain but usually, even if Low Dose Naltrexone is taken even if it's taken six hours prior there's  not too much of it's in the body anymore.  We can still use medications that we typically use during surgical operations and it should be effective but always keep a list of your medications with you so during that emergency response then your first responding team will know exactly what you're using, whether you go to the emergency room or elsewhere and that way you're well protected and everybody's informed.